The thoughtful but rapid addition of new lands to the U.S. protected area network will help to mitigate the impacts of climate change and prevent species extinction.
To stem the global impacts of climate change and biodiversity loss, many scientists and decision makers are recommending that all nations rapidly commit to new landscape protections. To assist such conservation efforts in the US, the Analytics Lab at CSP has drawn on new data and technologies to generate a mapping tool that will enable managers, planners, and decision-makers to make strategic land protection prioritizations that may jointly mitigate biodiversity and carbon losses.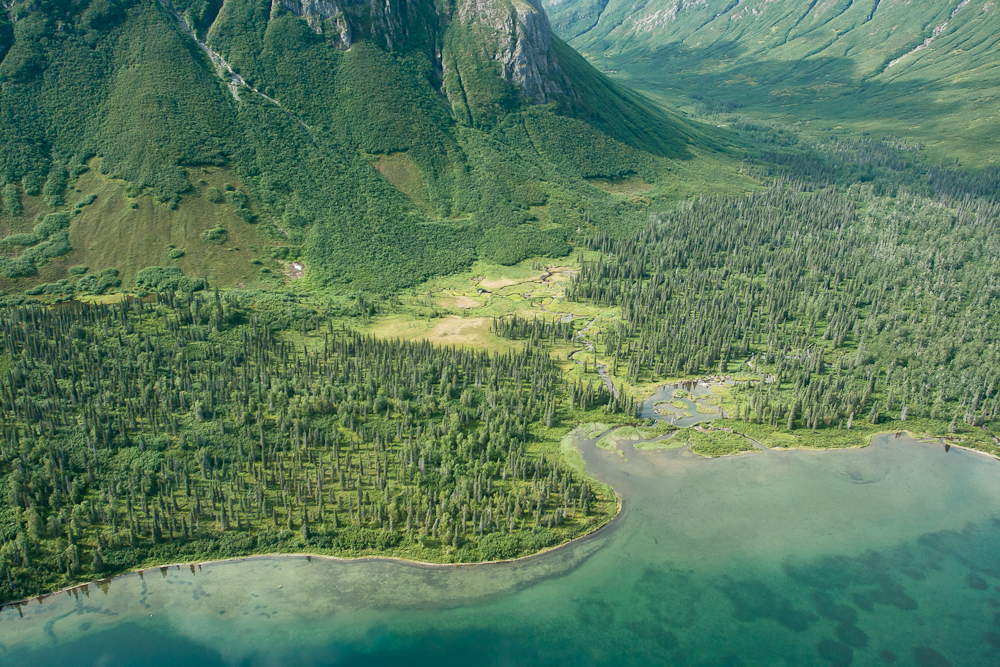 Photo by Jonny Armstrong
To mitigate the impacts of the impending climate and biodiversity crisis, many scientists and policy makers have recommended that all nations commit to new landscape protections, for example, at least 30% of lands by 2030. Accordingly, many public land advocates are working to develop bold but viable strategies to advance '30 x 30' (among other) goals in the US. To help achieve these goals, Analytics Lab staff have applied novel datasets of human land use, ecological connectivity, carbon assets, and the predicted impacts of climate change, as well as cutting-edge modeling techniques and computing resources, to map potential land protection priotiziations in a dynamic, web-based tool: the Climate Atlas. Open-access and interactive, the Climate Atlas enables public land managers, planners, and associated NGOs to explore where investing in new protections may yield the greatest benefits for safeguarding carbon, enhancing climate resilience, and protecting biodiversity.
Working with the Conservation Lands Foundation, WildSpaces Foundation, Audubon Alaska, Campion Foundation, and dozens of federal colleagues, we placed special emphasis on the vast areas of unprotected federal lands–primarily managed by the Bureau of Land Management and US Forest Service–across the conterminous US as well as Alaska. However, our high-resolution analyses are 'wall to wall' and consider the influence all land ownership types play in determining optimal conservation outcomes. In addition, our dynamic modeling approach allows project partners and decision makers to address their evolving needs in a flexible and efficient interface.
"The team with the Analytics Lab at CSP are changing the way we think about and act on new conservation opportunities in the United States."
Danielle Murray / Senior Legal and Policy Director
Conservation Lands Foundation